If a notification email address was entered during set up, a notification email will be sent when a patient submits a refill, enters a new script; sends a message or modifies a script.  
Note this email alert can be switched off, if needed.
Using the Pharmacy Portal
The Pharmacy Portal is needed, if a patient:
Refills from the mobile app
Refills from your website
Submits a new script.
Sends a new message.
Updates a script.
Patient account recovery (forgot PIN)
Transfers a script.
The Pharmacy Portal is needed by a pharmacist to:
Process orders and transfer requests.
Respond to a message received.
View the status of refill reminders and send additional reminder messages.
Recover a patients account.
View usage statistics.
Complete an audit.
To access the Pharmacy Portal, staff must obtain login credentials. Nominated staff are invited to set up an account during set up. Note the invitation expires, so staff should set up an account promptly on receipt of the invitation.
Access to the Pharmacy Portal is gained using a security technique called 2-factor authentication: comprising a password and a code sent via SMS to a cell phone.
Alternative to SMS Security Code

An alternative option to SMS text is available. The pharmacy may use a USB security key which replaces the SMS code.
If the pharmacy implements this option, members of staff can all have their own individual USB keys. In this instance each key is associated with a pharmacist's email address.
Alternatively, the USB keys can remain plugged into a PC. With this set up, a general access email login e.g. workstation1@mypharmacyname.com is used to login to the Pharmacy Portal from that specific PC.
Only, one security method can be associated with each email address. Although, the pharmacy can have both the SMS code and USB security key in operation.
This alternative security feature is available on request. Click HELP to set this up.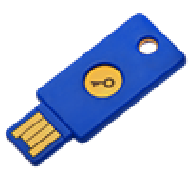 Adding or Removing Accounts
It is possible to add a new account or revoke access to a staff account. Press HELP to request this change.
There is a detailed audit facility which enables the pharmacy to search for a variety of different events.
There are processes in place to aid patient account recovery and to support additional patient privacy features.
Patient has forgotten a PIN
Patient has lost or changed Phone.
Patient wishes to export the data on file.
The patient wishes to restrict processing of their details without deleting their account.

Click on the relevant button and follow the instructions.
The video gives an overview of what to do if a patient has forgotten his or her PIN and wishes to recover the account.
There is a detailed audit facility which enables the pharmacy to search for a variety of different events.
There is a detailed audit facility which enables the pharmacy to search for a variety of different events.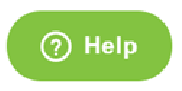 Reporting a technical problem.
Questions on how to use.
Adding or removing a pharmacist account.
Requesting a change to the pharmacy details in the app.
If you wish to view invoices, update billing details or upgrade services, please click Settings -> Billing.
If you are unable to see billing information, please press HELP and request to be set up as a Manager.
Thank you for Your Referral
If you like what we do, please recommend Refill Assistant to your pharmacy friends and colleagues.
If they purchase any Refill Assistant product (website, mobile app, social advertising), your friend's pharmacy gets 1 month free. Plus, your pharmacy gets an equivalent amount discounted from your next payment.
Please look out for our Referral Program in the Pharmacy Portal under settings or more details on our website.