Enjoy the Freedom & Safety of integrated telehealth
Care for your patients with live video consultations
Accept online appointments for video consultations
One-click link to your virtual consultation room

Custom configuration of video consultation types and times

Review medical information before your video appointment
Works on any website for any consultation service
Got a high-risk patient who needs to stay at home? Elderly patients in nursing or care homes? Or, maybe someone who lives far away or cannot get to your pharmacy? No problem! You can help all of them using our Telehealth solution.
Enjoy the freedom & safety of Refill Assistant's integrated telehealth software. Distance and location no longer matter. With a single button click, you can incorporate video consultations into your pharmacy helping you to move forward with your patients' treatments and counselling. This demo is an example of the booking software configured for various vaccines and pharmacy services. It is connected to a demo pharmacy account and is intended for use by pharmacy staff to view the operation of the booking software. It should not be used by patients or consumers.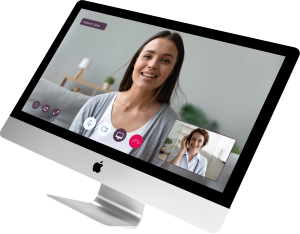 To get early access for your pharmacy, please click on the link below and we will be in contact with you.