Social advertising using Facebook
Build your Pharmacy's Brand Awareness
Reach your target audience where they spend time
Advertise to people based on their interests
Visually powerful video-based ads
All inclusive prices. Facebook ad clicks included. No setup costs.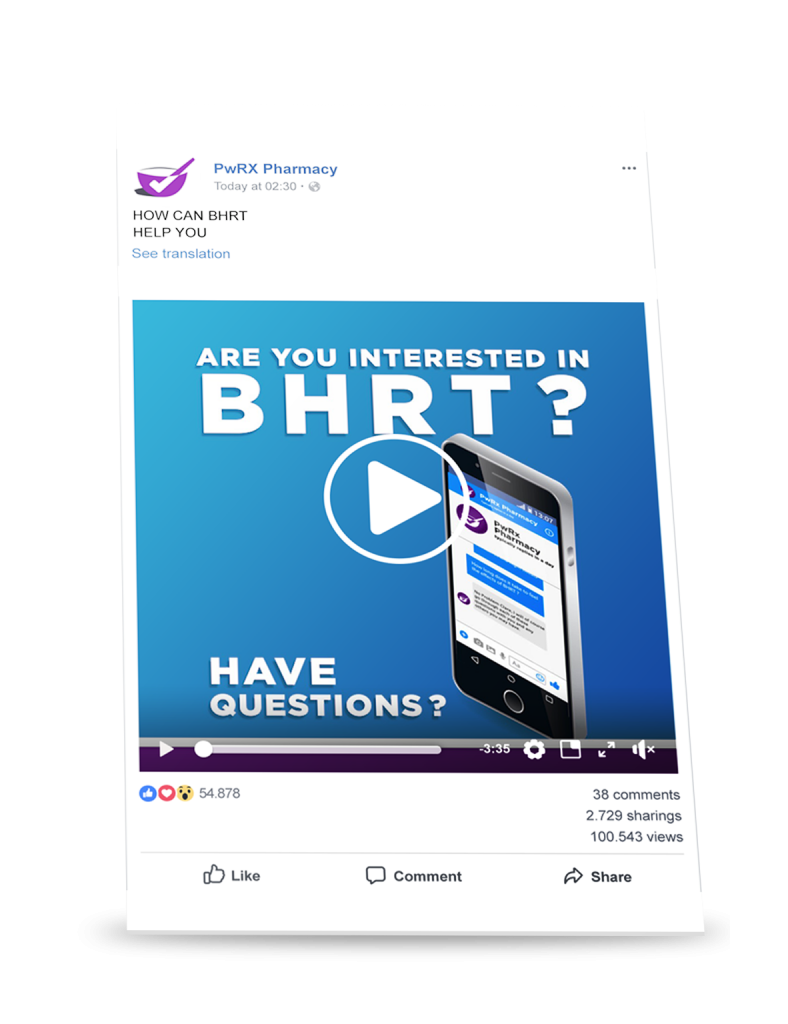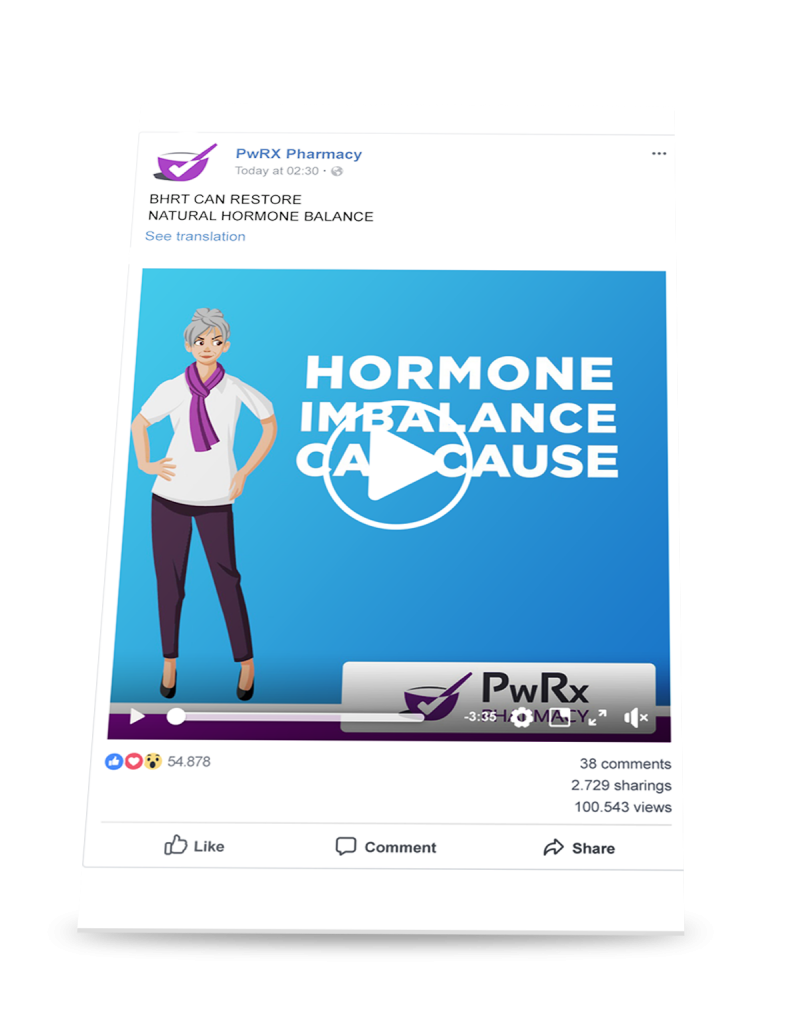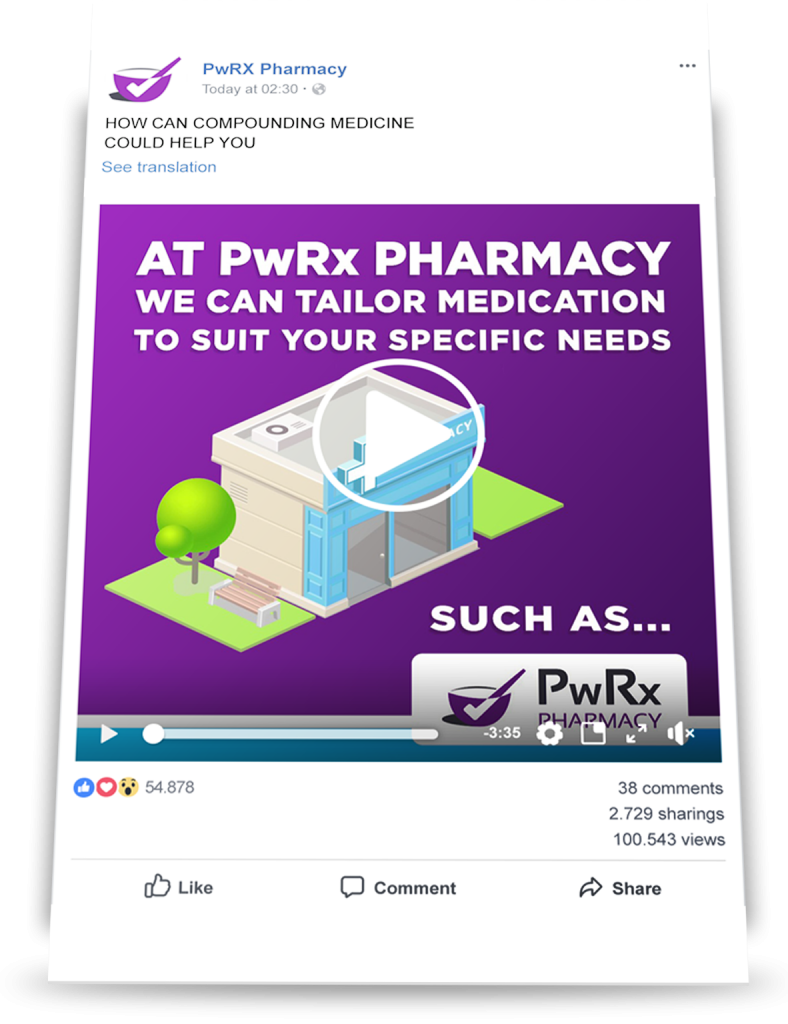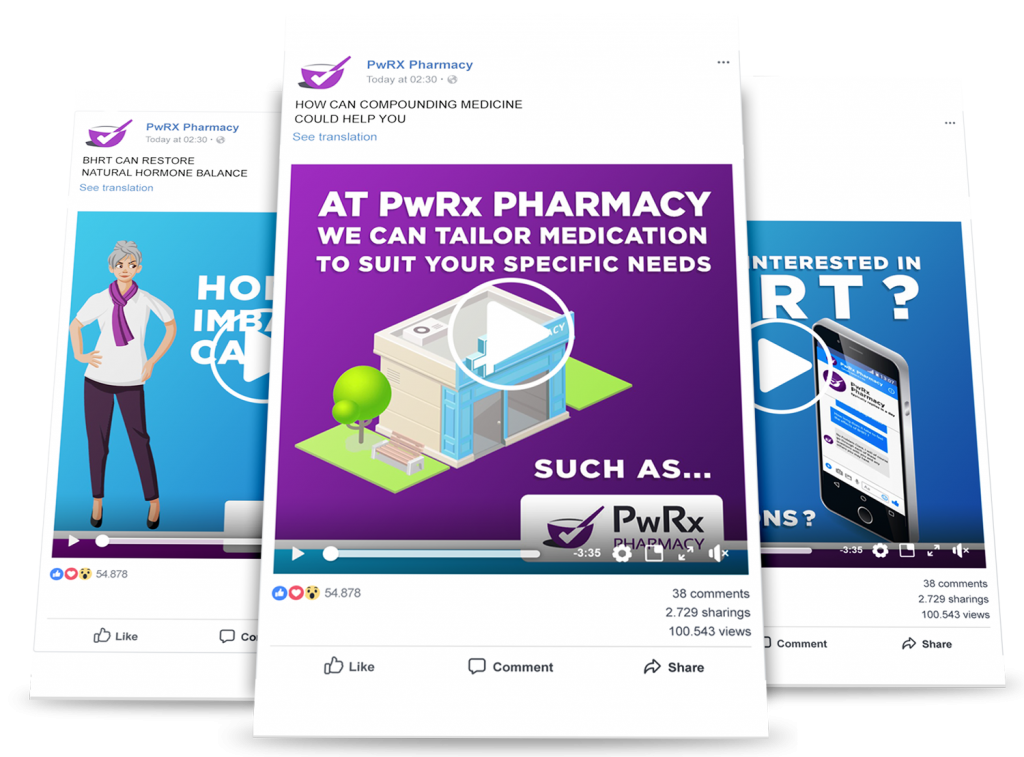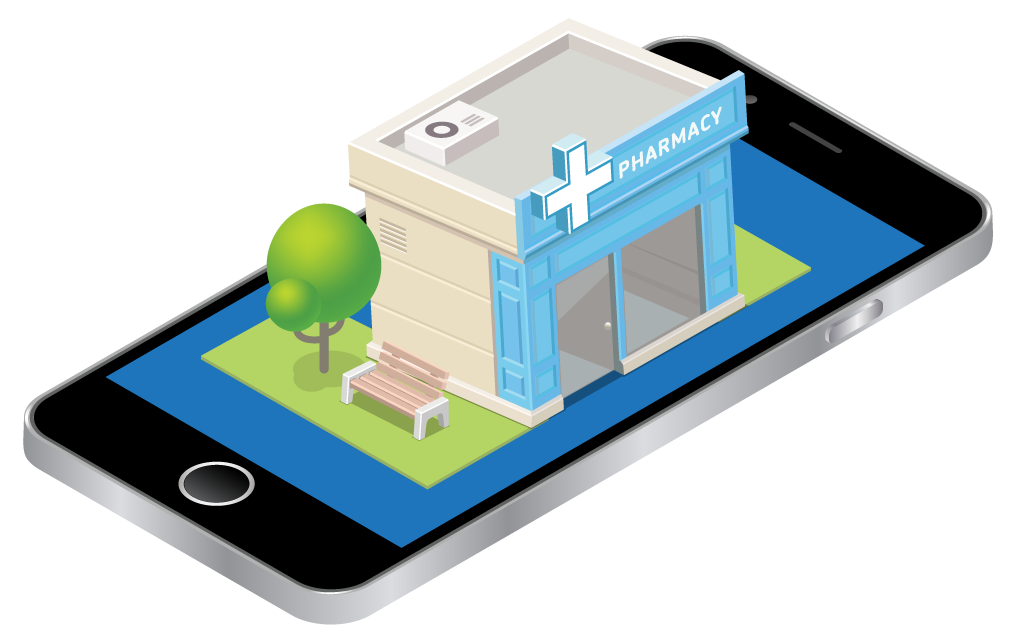 Get More Mobile App
Downloads $99/month.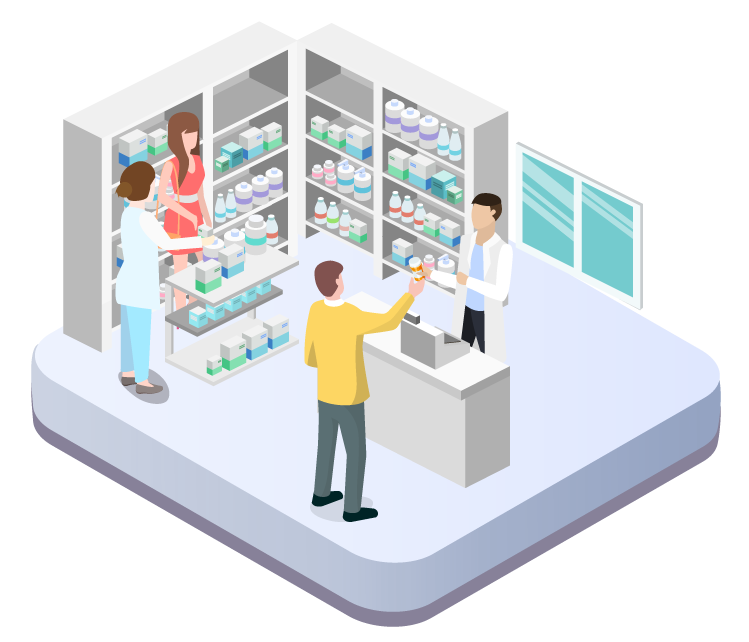 Build my Pharmacy's
Brand Awareness $279/month
Reach your target audience where they spend time
About 20 million people visit Walmart on a daily basis, whereas 185 million people visit Facebook every day. With Facebook social advertising, you get to advertise to people where they spend time.
Traditional advertising versus Facebook advertising
Consider this example: A pharmacy offering BHRT to women entering or in menopause. There are many advertising options the pharmacy could consider, but none are so focused that they can target women over 45, in a higher income ZIP code within a 20 mile radius of the pharmacy.
Facebook Ads compared to Google AdWords?
The major difference between Facebook Ads and Google AdWords is user knowledge about the types of products and services offered. Google targets users who demonstrate knowledge when they type into the Google search box e.g. "will BHRT help menopause?" Instead, Facebook Ads match with user's interests and demographics e.g. place a BHRT ad in front of a 50 year old woman suffering menopause symptoms. The difference in user knowledge means that the two networks differ in what kinds of business goals they're best for. Google AdWords is great for putting the product or service in front of the user when she's knows what she's looking for. Facebook Ads are great for building brand and product awareness when she doesn't.
Is my Facebook Page enough?
Facebook allows you to post content and have limited engagement for free using your pharmacy's Facebook Page. However, if you really want to grow awareness in your brand, to make a bigger impact and maximize your potential, social advertising using Facebook ensures your ads are accurately directed to your target audience, educating, engaging and promoting your business  most effectively.
Facebook is an Inherently Visual Platform
Unlike their comparatively dry, text-based PPC cousins, Facebook ads can be powerfully visual. The very best Facebook ads blend in seamlessly with the videos, images, and other visual content in users' News Feeds. Video ads work best to engage audiences and convey a message.
Pharmacy Services Ads
for the brand Awareness Campaign
15 second videos optimized for Facebook on cellphones
Advertising Campaign - Pharmacy Services
Women's Health / Menopause / BHRT
Pain Management
Veterinary
Pediatric
Allergies
Customized Dosage Forms
Drug Shortages
Dermatology
Videos and content incorporate the pharmacy's branding, colors and logo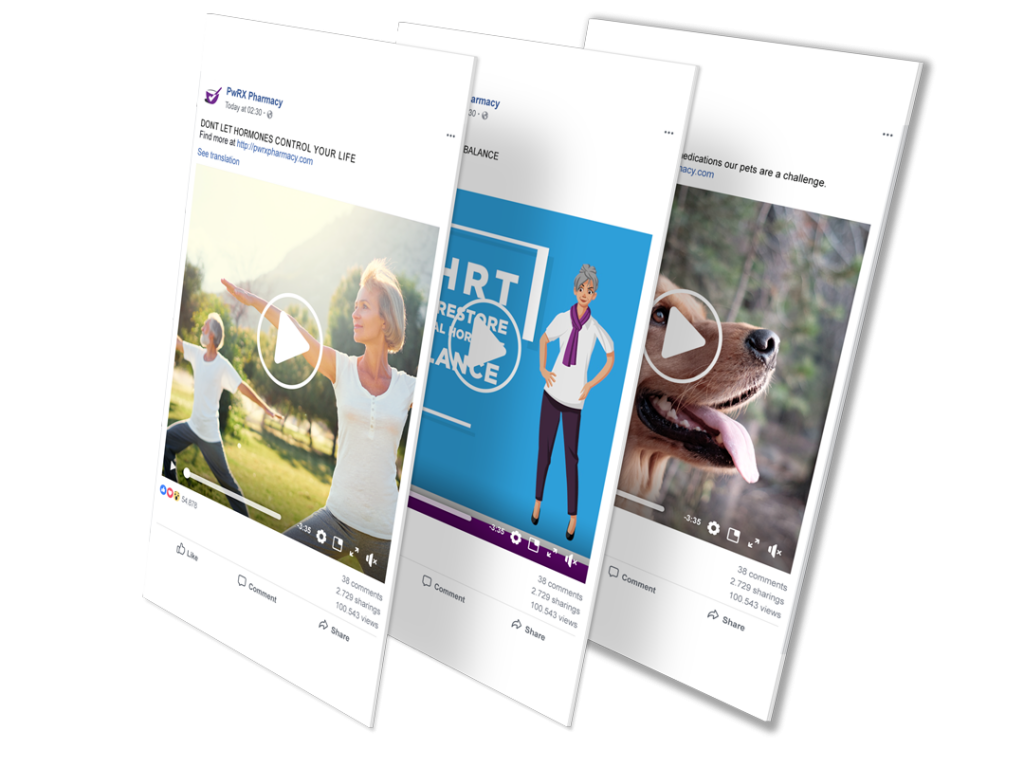 Select the therapies you wish to promote.
We do the rest.
Prices include Facebook Ad Click Budget